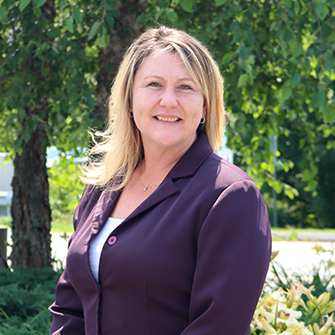 NORWAY, Maine – Norway Savings Bank is pleased to announce Penny Anderson has recently been promoted to Market Manager and Mortgage Loan Officer of the Topsham, Maine Street and Cooks Corner, Brunswick offices.
In her new position, Anderson is responsible for business development in the Brunswick and Topsham markets with a focus on helping customers finance a new home, as well as providing support for other life moments like saving for college or preparing for retirement.
Anderson joined Norway Savings in 2020 with more than 25 years of banking experience. Outside of her position as Market Manager, Anderson is an active member of her community, where she volunteers with Big Brothers/Big Sisters and Toastmasters International.
About Norway Savings Bank
Founded in 1866, Norway Savings Bank is a leading mutual banking and financial services company headquartered in Norway, Maine. As of June 30, 2021, Norway Savings Bank had $1.654 billion in total assets. Norway Savings Bank has 24 branch locations and operates divisions in trust and investment services, personal banking and business banking. In 2016, Norway Savings Bank was honored as one of the Best Banks to Work For by American Banker and Best Companies Group as well as one of the Best Places to Work in Maine. In 2020, Norway was recognized with the "Best Wellness Employer – Gold Certification" for the second year in a row by Wellness Workdays. BauerFinancial has designated Norway Savings Bank the "Best of Bauer" for earning and maintaining its highest 5-star rating for 31 continuous years. For more information, visit www.norwaysavings.bank.
###