NORWAY, Maine – At Norway Savings Bank, we are proud of our Culture of the Can-Do. It fosters the support to achieve great things for our customers, for our community, and for one another. We recognize the bank as a place where each person's unique gifts and strengths shine through. Norway Savings Bank is pleased to announce the recent promotion of eight employees:
Richelle Wallace, Executive Vice President, Senior Resources Officer, started her career at Norway Savings Bank in 2005 leading the Human Resources team. Since then, her responsibilities have expanded. Richelle is passionate about providing a healthy workplace where employees have the support and resources they need to thrive and achieve great things. She pioneered the Bank's health and wellness program, which has led to national, state and local awards and recognitions, including a Gold Level Well Workplace Award by the Wellness Council of America, a Best Wellness Employer Gold Certification by Wellness Workdays in conjunction with Harvard University, and a Best Practices Award by the New England Employee Benefits Council.
Missy Babineau, Regional Vice President Retail & Commercial Deposit Officer and Cash Management Manager, joined Norway Savings in 2012 as the head of Cash Management and quickly became a critical partner in the success of the Bank's commercial team. Missy has built strong relationships within the business community as well as her NSB colleagues. She is a strong supporter of the culture at Norway Savings, serving on several committees while serving as a Culture Ambassador. Missy is highly respected in the industry – currently serving as a member of NEACH's Fraud Committee and is expanding her overall industry knowledge by attending the Northern New England School of Banking.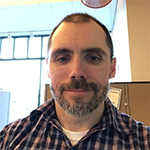 Frank Farrell, Vice President, Systems Administrator & Mainframe Manager, started his career at NSB in 2013 as a member of the Information Technology (IT) team where he has made significant contributions to the success within the IT department. Frank is committed to learning and professional development having achieved distinction as a Certified Virtualization Professional (CVP) from VMWare, a past partner in the bank's GROW mentor program as well as internal training related to supervision. He has also earned the following certifications: CompTIA A+ and Network +, Microsoft Certified Systems Administrator, VMWare Certified Professional and Certified Virtualization Professional and is a LabTech Certified Professional.
Joe Leland, Vice President, Market Manager and Mortgage Loan Officer Freeport/Falmouth, started his career at Norway Savings Bank in 2012 at our Scarborough location. He rapidly moved through the retail ranks, increasing responsibilities and in 2019 was promoted to AVP, Branch Manager of our Falmouth location. Joe will continue his role at the Falmouth branch and add the responsibility of managing the Freeport branch team. Joe is an avid promoter of the Bank's culture and has participated in many initiatives and served on several Bank committees.
Karry Kane, Assistant Vice President, Mortgage Loan Officer, joined Norway Savings Bank as a Customer Service Representative in 1996 before she transitioned to Branch Manager of our Topsham branch, where she served for 14 years. In 2020 Karry was promoted to Personal Banker of the mid-coast market where she exclusively focused on mortgage lending. In her 25 years at NSB, Karry has contributed her time and support to helping build the Bank's culture.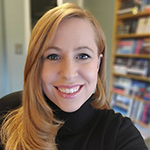 Erin Mowery, Assistant Vice President, Business Intelligence Analyst II, joined NSB in 2019 as a member of the Business Intelligence Team. Her extensive knowledge of data analytics made her an instrumental part of the automation process for the Bank's Payment Protection Program. Erin is a key member of the strategic data governance committee and is helping to lead a data management strategic initiative to gain efficiencies across the bank.
Michelle Luce, Fryeburg Branch Manager and Mortgage Loan Officer, started her career at Norway Savings Bank in 2019 as Assistant Branch Manager at our Fryeburg location with nearly 30 years of banking experience. She quickly learned the market and acclimated to the Fryeburg community supporting the lending needs in the area. Michelle is an avid supporter of the Bank's culture and serves on various committees.
Heather Taylor, Market Manager and Mortgage Loan Officer, Kennebunk/Saco, came to NSB in 2012 as a teller at our Congress Street location. In 2013 she transitioned to our Saco branch where she learned about lending and quickly moved through the retail ranks to Assistant Market Manager. Heather's willingness to take on new challenges has served her well and she has received several accolades for her work.
About Norway Savings Bank
Founded in 1866, Norway Savings Bank is a leading mutual banking and financial services company headquartered in Norway, Maine. As of December 31, 2021, Norway Savings Bank had $1.757 billion in total assets. Norway Savings Bank has 24 branch locations and operates divisions in trust and investment services, personal banking and business banking. In 2016, Norway Savings Bank was honored as one of the Best Banks to Work For by American Banker and Best Companies Group as well as one of the Best Places to Work in Maine. In 2020, Norway was recognized with the "Best Wellness Employer – Gold Certification" for the second year in a row by Wellness Workdays. BauerFinancial has designated Norway Savings Bank the "Best of Bauer" for earning and maintaining its highest 5-star rating for 32 continuous years. For more information, visit www.norwaysavings.bank.
###