NORWAY, Maine – Norway Savings Bank is excited to announce that the exterior of the bank's headquarters, located at 261 Main Street, Norway, Maine, will be transformed with additional green space, improved pedestrian walkways and redesigned landscaping. The two-phase project is expected to be completed by mid-July.
"I'm really excited to see our vision come to life," said Patricia Weigel, CEO of Norway Savings Bank. "While the exterior of the building itself is attractive, it's largely hidden by the overgrown hedges on Main Street. The hedges also impede the view of drivers exiting and entering the parking lot, creating a safety hazard. In addition, pedestrians are forced to carefully negotiate the older walkways, which have deteriorated over time. I'm pleased that all of these safety and aesthetic issues will be addressed."
When the project is complete, there will be beautiful paver walkways; additional parking spots; the Bank will have provisioned for future electric vehicle charging stations and best of all, there will be a new plaza space with outdoor benches, greenery and a series of sculptures designed by Maine-based artist, Jac Ouellette.
During phase one of construction, which is anticipated to last through Memorial Day Weekend, the parking lot on the corner of Main and Danforth Streets will only be accessible by using the Danforth Street entrance.
Construction during phase two will completely close the parking lot and access to the Walk-Up Lobby. It is recommended that customers park on Main Street or in the Lynn Street parking lot to access the branch lobby. The Drive-up will be open throughout the construction project.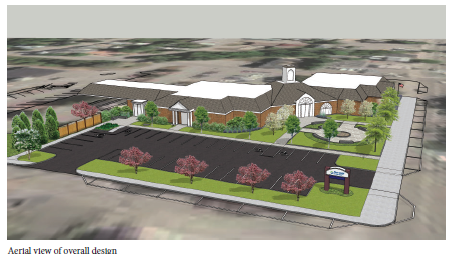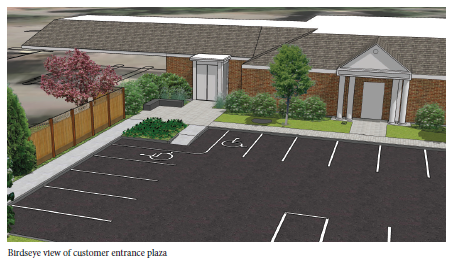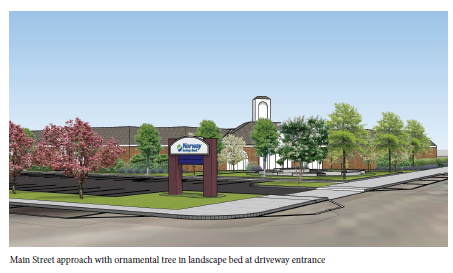 About Norway Savings Bank
Founded in 1866, Norway Savings Bank is a leading mutual banking and financial services company headquartered in Norway, Maine. As of March 31, 2021, Norway Savings Bank had $1.597 billion in total assets. Norway Savings Bank has 24 branch locations and operates divisions in trust and investment services, personal banking and business banking. In 2016, Norway Savings Bank was honored as one of the Best Banks to Work For by American Banker and Best Companies Group as well as one of the Best Places to Work in Maine. In 2020, Norway was recognized with the "Best Wellness Employer – Gold Certification" for the second year in a row by Wellness Workdays. BauerFinancial has designated Norway Savings Bank the "Best of Bauer" for earning and maintaining its highest 5-star rating for 31 continuous years. For more information, visit www.norwaysavings.bank.
###